Our year-round crew
Camp Illahee is not just a special place for its campers, but also for its staff. It takes every one of these unique, talented and devoted individuals to make Camp Illahee the extraordinary place that it is.

Laurie Strayhorn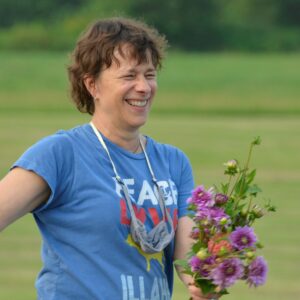 Camp Illahee's current owners have been drawn to camp by the happy challenge of giving young campers the best of summer experiences. With 31 years of running camps, Laurie has devoted her life to making each summer the best ever. Seen throughout camp with her assistants, Liza and Henry, she loves to lead camp songs, lifeguard at the swim lake and make each camp gathering a special event. Gordon offers behind the scenes support and his creativity and building projects continue to improve Illahee's facilities and offer innovative camp programming.
gretchen greene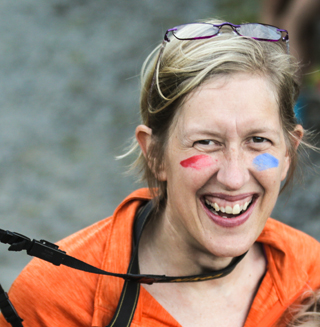 The Associate Director of Camp Illahee remembers 11 summers spent at summer camp (eight as a camper, three as a counselor).  Along with her own memories of making new friends and singing spirited campfire songs, Gretchen has a decade of teaching experience.  Since joining the year-round staff in 2004, Gretchen has focused on staff development- recruiting, and hiring excellent counselors each year.  Additionally, her creativity and art background offer a flare to camp projects.  Gretchen lives near camp with her husband, Gary and son, Ezra.
gardner strayhorn
Gardner joined the year-round team upon her graduation from UNC Asheville in 2015.  As Assistant Director, she manages camp's social media and marketing; oversees the Ship's Store, and directs the leadership development programs at camp in addition to recruiting and interviewing counselors.  Having grown up at Illahee, she offers a unique perspective to campers and families as she helps them prepare for camp.  Her good cheer and enthusiasm are evident in her work with the Junior Counselors, CIT's and Sparks.  During the school year, Gardner is based in Columbia, SC with her husband Lucas and son Brooks.
Marie Armbruster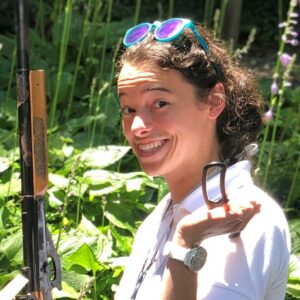 The Program Director for camp, Marie first worked at Illahee in 2017 on the climbing staff and returned to direct the climbing program in 2018 after her graduation from Vanderbilt. Marie recently completed her master's in Chemical Engineering from the University of Colorado at Boulder. An avid trail runner, gardener and rock climber, Marie brings a strong outdoors focus to Illahee's programs. She and Turner married in June 2020 in the Rocky Mountains.
Turner Strayhorn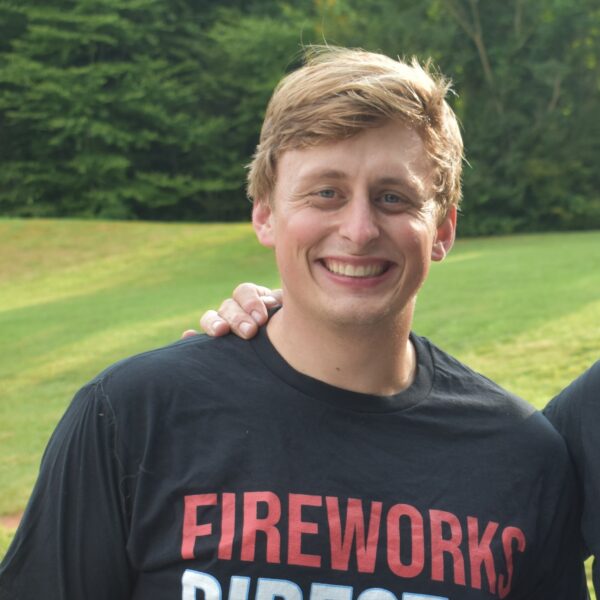 Turner is the Facilities Director and manages camp's technology.  After graduating from Vanderbilt in 2017, he moved to Seattle to work as a software developer for Amazon before marrying Marie in June 2020. Growing up at Illahee and having attended area boys' camps, he has pursued outdoor adventures throughout his adult life.  He brings his interest in kayaking, rock climbing, woodworking, and tech to camp.  He and Marie live at Hannah Ford Farm.
Claire Bagwell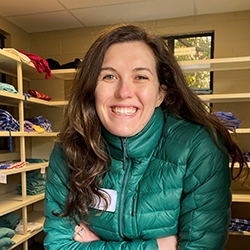 Our operations director, Claire, moved year round to camp in March 2022. A Brevard native, Claire has a degree in Recreation Management as well as an MBA from Appalachian State University. She spent the 2017 summer at Illahee leading hiking trips and returned for the 2021 camp season. Claire has a strong camping and business background and will take care of camper registration and accounts as well as work with the program during the summer. Claire and her husband, Michael live on camp in the Point House. They enjoy hiking, mountain biking climbing, and travelling in their camper van.
---
seasonal staff
Each summer welcomes an extraordinary group of young women, and a few men, who come to Illahee to nurture, inspire and lead its young campers. These smart and energetic counselors bring new life to old traditions and make every camper's experience one that is memorable and unique.
Interested in joining the Illahee family? Learn more about our team.