A short history of "a heavenly world"
In 1919, a young Transylvania County entrepreneur named Joe Tinsley bought a hundred acres of land to start a summer camp for girls. With the help of an idealistic educator named Hinton McLeod and his wife, Frances, Camp Illahee opened in 1921.
Frances carried on following the death of her husband and saw the camp through seven years of the Great Depression. But she was finally forced to give up Camp Illahee in 1937. The camp spent several years awaiting the return of its campers before a young woman named Kathryn "Robin" Curtis took over the reins at Illahee.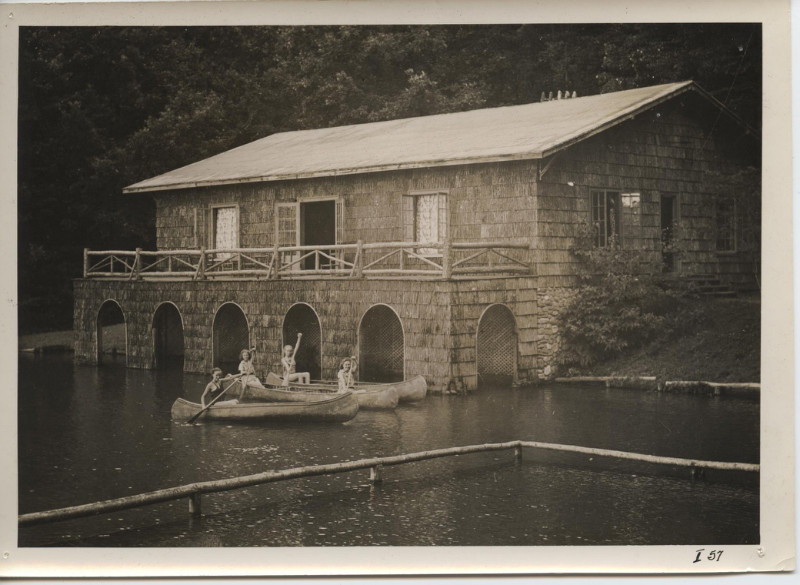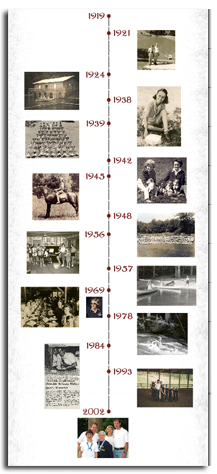 Joined after a few summers by co-director Treva "Teeter" Tilley, Curtis grew the camp's reputation across the country and all over world, drawing campers from as far away as Italy and Sweden. Looking to attract a more ambitious and diverse group of girls, Robin and Teeter introduced a wider variety of programs and activities, including more arts, drama, music and dancing.
In 1969, with the world changing around them, Robin and Teeter sold the camp to Dr. Frances Hall, a physical education instructor from Florida.
In 1984, Dr. Hall sold the camp to Frank and Elizabeth Tindall. Long-time admirers of the property, the Tindalls brought a committed sense of stewardship to Illahee.
After eighteen years, the Tindalls passed the camp on to the Strayhorns in 2002. The Tindalls and the Strayhorns have been friends since the early nineties and remain so to this day.
At the reunion, I look forward to hanging out by the wall with all of my friends, going off of the Tarzan, hearing the bullfrogs, making napkin balls, wearing Sunday whites, ringing the bell, singing Hallelujah Melody, eating in the dining hall (I will be the server for all meals, I love doing that so much), hearing Taps, the worship service, the white rocks, being with so many wonderful people in the most heavenly place.

Lilie Jane Hudson, 2000-13
the future of illahee
Most Illahee traditions have been nurtured over many years. The campers have come to anticipate them. "Children need tradition in a changing world. They need something they can count on," says Laurie Strayhorn.
And yet, old ways may be improved upon, and new innovations can enhance the greater community. The Strayhorns are committed to making Camp Illahee the best summer camp for girls, where each camper can expect to have a great experience.
This camper-centered focus has been one of Illahee's cornerstones since 1921. It remains just as important today. "We want each camper to feel recognized, to know that she is important to her counselor, her fellow campers and to us," says Gordon. "We want her to know she's being heard, even if she's quiet. We want every girl to know just how important and special she really is."