In 1942 a new Co-Director took her place alongside Robin and Frosty.  Treeva "Teeter" Tilley grew up in Toronto, Canada and like the other two directors, she also had a Girl Scouting background both in the United States and Canada. It was a match that brought out the best in both and allowed their complimentary strengths to come through.  Robin was the inspirational leader who set the direction for Illahee but Teeter had the knack for making sure that these goals were met.   She was thorough, had a good business sense and a keen eye for detail.  Robin was charming and her presence was felt throughout camp.  (Among the many things Robin and Teeter shared in common the raising of dogs was an especially important passion for both of them.  Robin and Teetor were great dog lovers and they always had at least one dog apiece romping merrily around camp.  Wendy, Bonnie, Scottie and Nickie, and many other dogs were raised at Illahee and became part of the camp landscape.)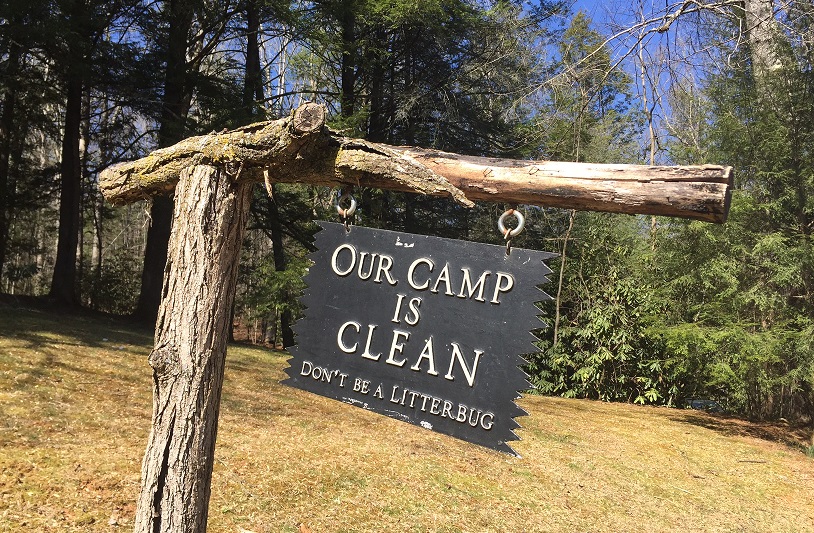 Teeter's mission for a litter-free camp continues 50 years later!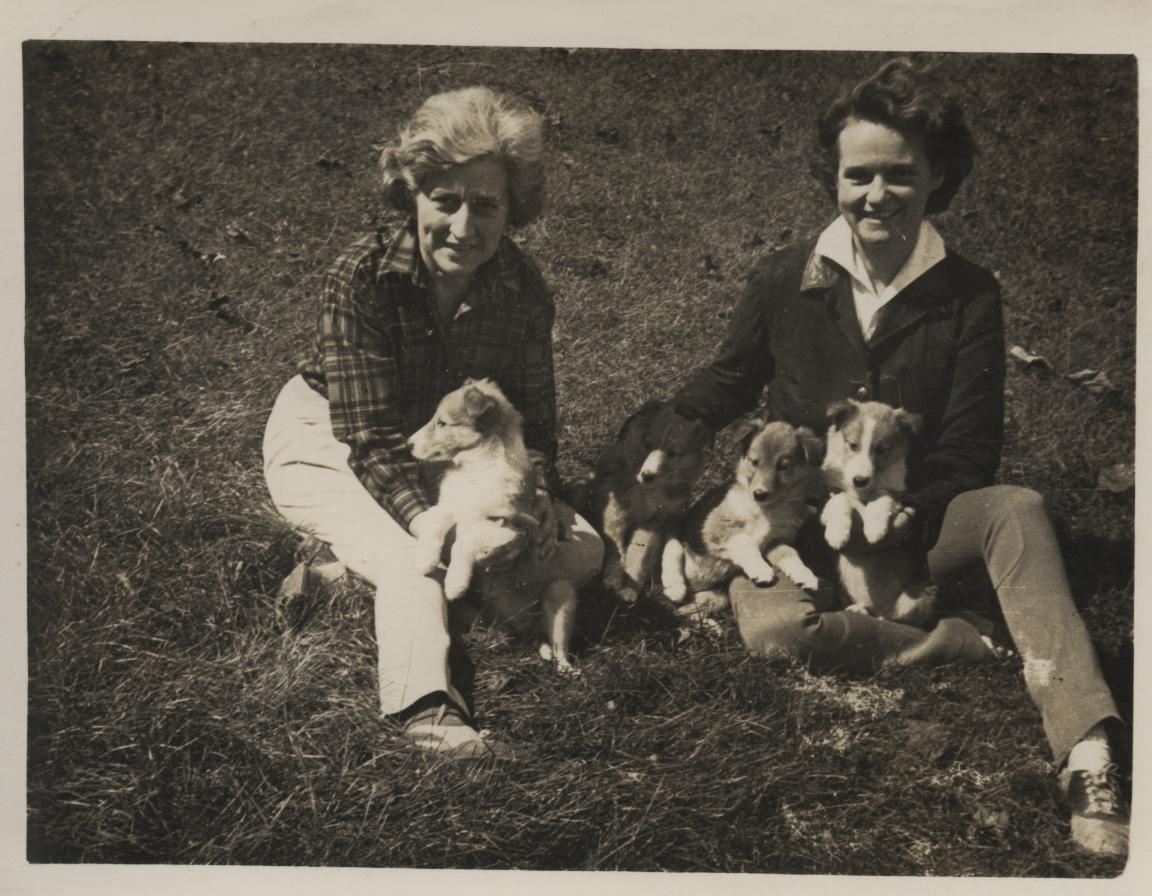 Teeter, on the other hand, was the "behind the scenes" person making sure that everything was taken care of so that camp could function smoothly.  She was so attentive to the details of the camp operation that there wasn't a piece of litter that Teeter wouldn't find to pick up.  It was Teeter who put up the "keep our camp clean" sign in 1959.  It was a yearly crusade for her to keep a litter-free camp and she was constantly motivating the campers to remember not to litter. Teeter had a delightful personality that often went in humorous and zany directions.  She drove a small foreign car with a fold back sunroof that she zipped around camp in, often at excessive speeds.  If someone saw her coming it was best to stand aside and let her roar by.  If you wanted to know a weather forecast the saying around camp was "ask Teeter, she'll know."
Until 1945 there had only been one eight-week session of camp.  Most girls stayed for the entire eight weeks although allowances were made for those who could only attend for four weeks.   Seeing that there was a need for a shorter two-week camp Robin and Teeter initiated the first "pre-camp" that summer.  Pre-camp was an abbreviated version of the eight-week camp session with all the regular camp activities available for the girls.  Even a shortened Camp Log was published and handed out to the campers as they departed.  This expansion of the camp schedule allowed for the possibility for even more girls to attend Illahee.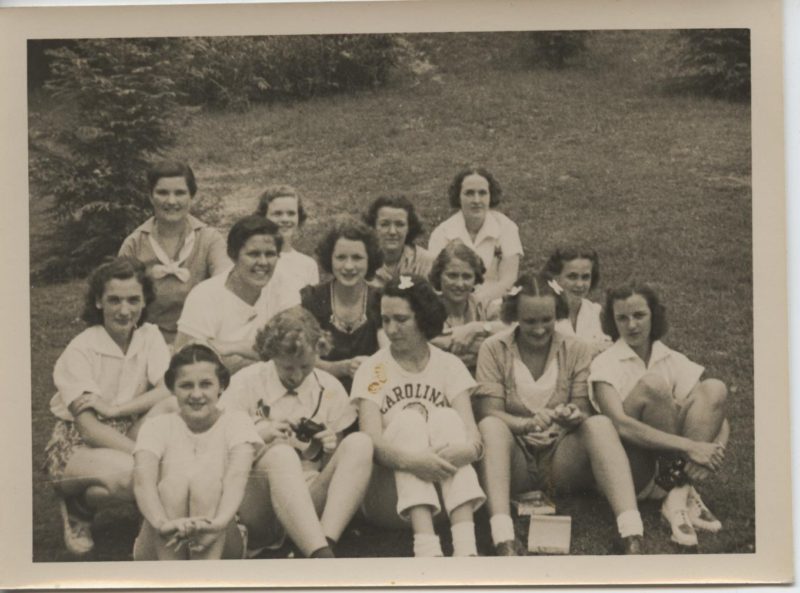 In 1945 the eight-week session was filled to capacity with 126 campers and a fully functioning staff of 43.   "Pine View Hill" was added that winter to accommodate a growing number of older campers.  At that time Pine View consisted of two canvas-sided tent "cabins," each with a wood floor, and an out door latrine was situated between the two.  A young woman, entering her senior year at the Florida State University in Tallahassee, was hired to be "head of hill" for Pine View –Frankie Hall.  Over the years she would go on to devote much of her life and passion to Camp Illahee.