March 27, 2020
What a week this has been! From mornings where we find it hard to put both feet on the ground to afternoons that bring wide grins from shared videos of lifelong camp buddies singing rounds of the Hallelujah chorus from across the country…we're ready to wake up from this dream and know that you are too! We thank God daily for each of you and for the emails of support and love that have come our way.
Camp Illahee is entering its 100th year this season, and there have been hard times before. Camp has endured world wars, polio and other epidemics, in addition to significant recessions. In our thirty years of camp directing, this by far is our greatest challenge. Camp will make it through this crisis as well and will emerge stronger on the other side. But it will not be easy. As a small business, the potential loss of an entire season means that we could go 22 months between earned revenue (last session 2019 through first session 2021). We remain optimistic, but it is stressful. We have families on payroll that rely on income and health insurance and other benefits…plus there are other operating expenses just "to keep the lights on."
We have always been careful stewards of everything you entrust to us…your child and your money. It is the way we "roll," and though we don't have all the answers in this rapidly changing environment, we do have some clarification that should put your mind at ease:
Will camp happen this summer?
The North Carolina Department of Health and Human Services will issue guidance closer to summer. We will follow their guidance. In the event that we need to cancel, we will make this determination on a session by session basis. As of this letter (March 27, 2020), we still have 10 weeks before the first 3-week session. A lot can change by then. Camp is ready and we are ready if it is clear that it is the right decision to proceed.
If my camper's session is cancelled, will I receive a refund?
 In short, yes. In this event, the absolute best thing you can do to help camp through this challenge is to roll your tuition paid to date over to 2021. Any camper paid in full by the April 1st, 2020 deadline, whose session is cancelled, and who enrolls for 2021, will be considered paid in full for 2021 which will include a discount for any tuition increase for the next summer. Those who make this choice will enjoy the following: 1.) first choice of sessions for 2021 (moving to a longer session will result in payment of additional tuition difference at 2020 rates and will be due by February 1, 2021); 2.) a full refund including the deposit will be issued at any time requested prior to February 1, 2021; 3.) although rates have not been set for 2021, our average cost of living increase has been a little under 5%…so these campers will receive up to a 5% discount for 2021; 4.) the BIG glow you will get from knowing that you helped Illahee continue to offer amazing experiences for girls in its 100th year!
In the event that we cancel your camper's session and you cannot roll tuition paid to date over to 2021, we will refund any tuition when that determination is made.
What if I cancel but my camper's session is still held?
To date, we have waiting lists and have only had two cancellations. Our longstanding refund policy as outlined in your enrollment agreement will be in effect until May 1, 2020. All other policies remain in effect as it relates to cancellation due to illness.
Do I Need to Do Anything Right Now?
Give your camper a squeeze and let her know that we are sending Illahee love her way. Keep us in your prayers and we will pray for your family and the strength that will come from this time together. God is in control and He has blessed our Camp ministry for 100 years, and we have no doubt that he will continue to do so with your help.
Illahee Love,
Gordon and Laurie Strayhorn, Directors
Stay Connected!
When you are ready for some Illahee cheer or time with camp friends and families, there are many ways you can connect. Gardner is managing daily Instagram posts.  Our Stories from Camp offers regular updates from the Heavenly World.  And we have lots of Mary Lou's camp videos streaming on Vimeo!  We want to know how you are staying connected and welcome your participation.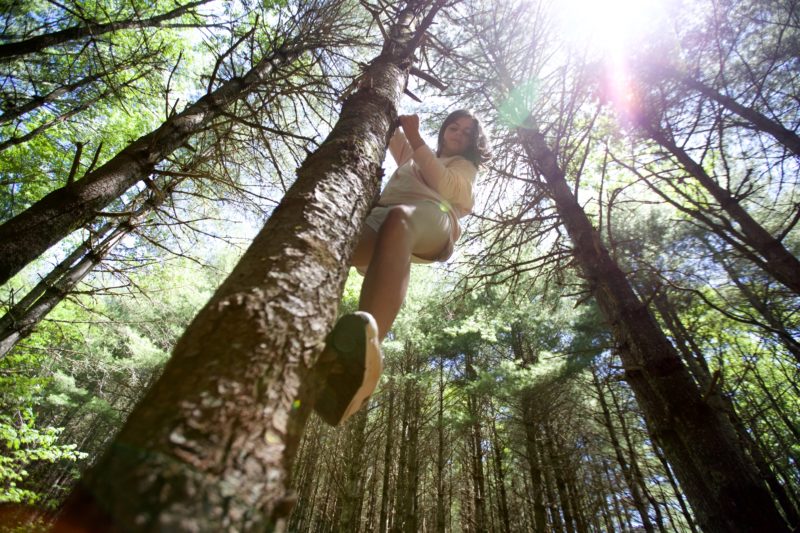 Spend some time with nature. Let it become your good friend.       Bob Ross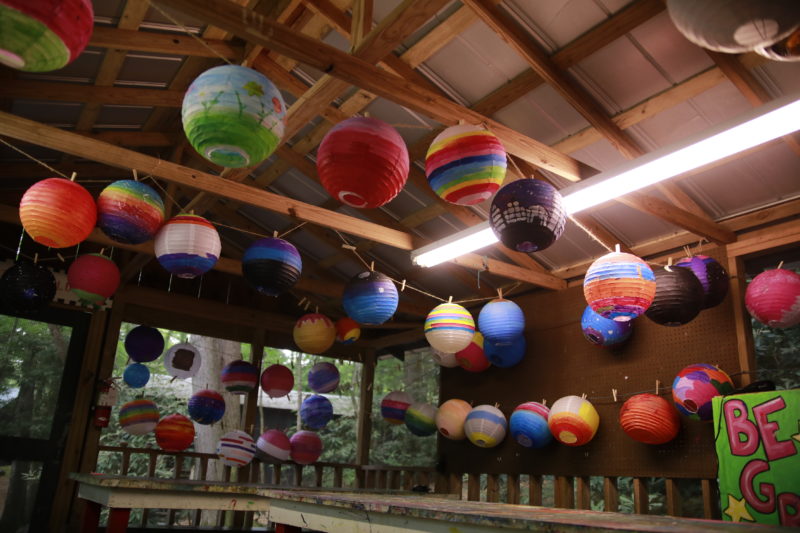 Art is something that makes you breathe with a different kind of happiness    Anni Albers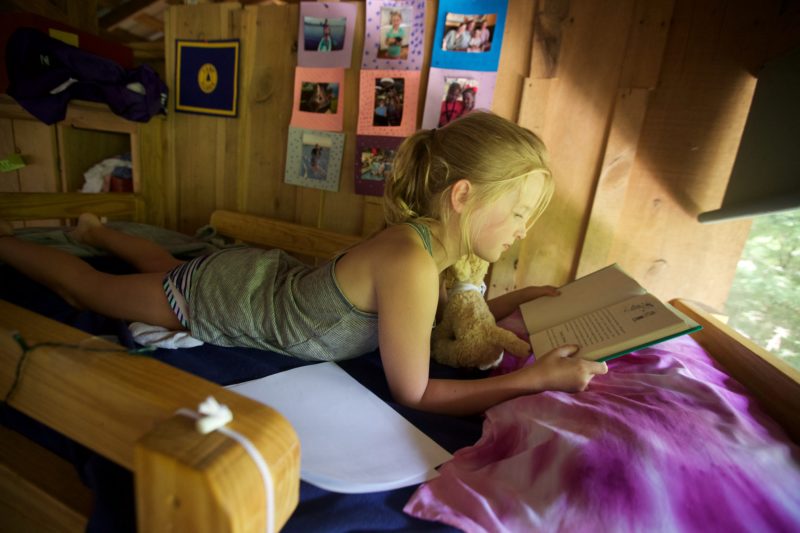 Add rest hour into your daily schedule if you can!
Past Posts
March 23, 2020
Camp is family, and as we are separated, we are delighted by those emails, videos and notes that show that camp is what is on every homebound girl's mind right now. Keep them coming!
We have had a few "what if" questions in the event that camp is cancelled this summer. Know that we are thinking through lots of scenarios and will provide further information if a cancellation of part or all of the summer sessions seems realistic. Our relationship with our camp family has at its core mutual trust. Though we are well into planning for the 2020 season with physical improvements, activity purchases, inventory for the Ship Store, as well as on-going operating commitments, we want camp families to know that their investment is in good hands.
Our refund policy remains in effect currently, and we encourage any camp families with a balance due by April 1, 2020 to pay that balance as doing so will not further risk that payment. Camper withdrawals received by May 1st will result in a refund of all tuition paid to date less the deposit.
Any cancellation of 2020 sessions would be made by the North Carolina Department of Health. In that event, we will be creative in making sure that as many girls as possible can come to camp in accordance with that guidance. We have experience in managing illness, both individually and community-wide and even more at providing experiences of a lifetime. This summer into next, more than ever, your girls will need camp, and camp will need you!
Please do not hesitate to call or email Laurie  if you have questions that have not been answered. Pray a lot, love a lot and reach out to someone who may need a word of encouragement!
March 20, 2020
If you are like us, your flexibility is challenged by changing plans and virtual classrooms.  We have been fielding questions and will keep this page updated as it pertains to the COVID-19 virus and camp.  The amount of information in the news as well as email notifications can be overwhelming. We hope this page will serve to answer questions in the coming weeks.
Camp Illahee's current enrollment policy remains in place.  The final tuition balance is due on April 1st.  Tuition less the deposit is refundable through May 1st.  If you are feeling a financial burden due to the current situation, please contact Laurie.
While this is a unique time, a summer outdoors with camp friends and wonderful counselors is months away.  We will continue to monitor updates from the CDC and our local health departments in order to offer the best healthcare practices for our camp community.  On March 27th we will be taking part in a virtual symposium hosted by the North Carolina Youth Camp Association in conjunction with area medical professionals.