Earlier this month, Gordon and I embarked on my "dream trip"- a journey to Kenya and Tanzania with fellow camp directors, Ann and Grant Bullard.  We spent ten days in platform tents, waking before sunrise to explore different corners of the Serengeti.  Expansive sunsets, varieties of birds and being close to herds of elephants, families of lions, and towering giraffes exceeded our imaginations.  We watched zebras cross the Mara River, narrowly missing the jaws of crocodiles, and we walked through the middle of a wildebeest migration.  Some nights I was awakened to the sound of lions and hyenas fighting over a wildebeest carcass.  Monkeys got into our tent one day to eating an apple and a few granola bars left in our day-packs.  In one camp, hippos were splashing outside our door and at another, a small herd of elephants strolled through in the middle of the night knocking out the power lines.
The wildlife was magnificent, but we enjoyed getting to know our guides even more. Anne, one of 21 siblings, grew up in a Masai village near the camp where she now works as a guide. She attended university and then completed the rigorous standards to become a bush guide, one the of most prestigious positions in Kenya and Tanzania. It was only appropriate that we as girls camp directors would land one the few female guides in the area! She was tough, driving our jeep through the bush and spotting lions in the distant and setting up breakfasts and lunches for us under the trees. She was the coolest camp counselor ever and it was great to have an experience as her "camper."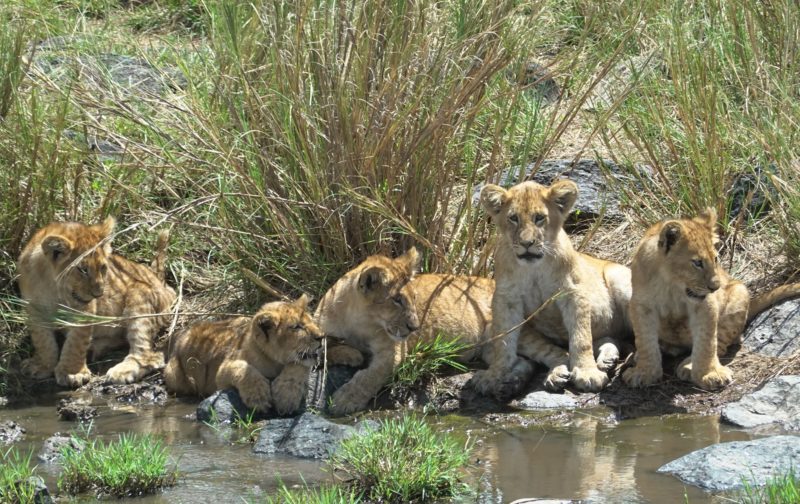 We re-entered Camp Illahee last week to find the leaves falling and crisp autumn temperatures. Gardner, Lindsey and Gretchen have been setting up the Illahee roadshow and Mary Lou is putting finishing touches on the 2019 highlights video. Gretchen's son, Ezra, celebrated his 13th birthday a few days ago- quite a milestone for our middle school nephew, and Brooks is well settled into kindergarten at the nearby elementary school. He is anxious to learn to read and was a little disillusioned that the magic didn't happen on day one. We had brought him a bright red Kenya soccer uniform home from our trip with an African medallion necklace. He proudly wore it to school wearing his sweatshirt under the jersey so that it wouldn't be hidden. He's been asking about going with us to Africa, but I'm thinking that for now, we need to plan a trip to the Columbia Zoo!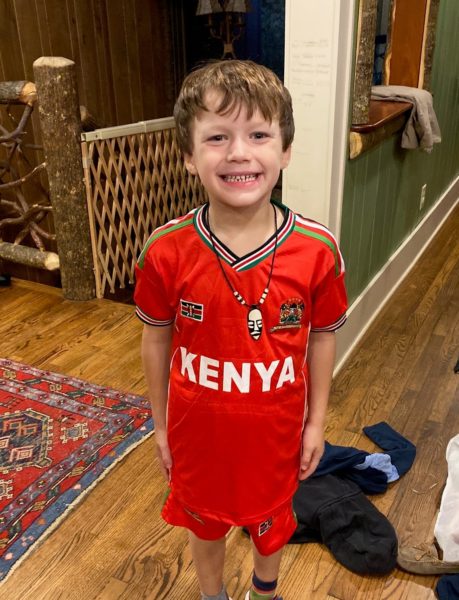 Hope to see you all in a few weeks when we come your way with camp movies!
Laurie