Gretchen and Laurie were having a conversation with a camp dad the other day.  I overheard them laughing and tuned in to hear him say,  "My girls have been in one zone all year, and it's the comfort one!" They have been based in their living room (their virtual classroom) since August, and he has been their at home supervisor, sports director, art teacher etc…  
Our known and predictable "comforts" have provided security for many of us while navigating during an unpredictable and scary pandemic.  It's common for kids to shy away from new experiences and interactions, opportunities for those have been so limited this year.  Which is why we are grateful for camp. Camp provides the perfect space for kids to have new experiences and create new friendships!
As we continue our Why Camp? series, some of our JC's reflect on their early camp memories and some challenges that they faced:
I have several amazing memories at camp, but one of my favorites was in Trips Hiking during my spark year. We hiked up several mountains and were able to see the most beautiful views! During our two day trip, a huge rainstorm hit us and all seventeen of us had to sleep in a seven person tent. It was definitely a memory I will never forget.  I made so many new friends from this group and it was by far my favorite activity!
-Marguerite
Pictured is Marguerite during her first summer at Illahee and now, as she prepares to come to Illahee as a Junior Counselor!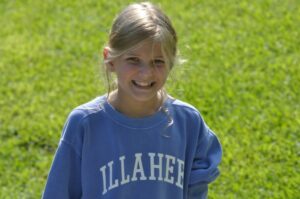 .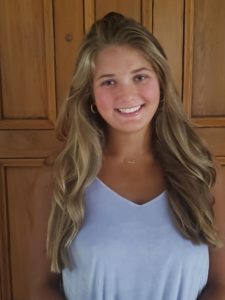 I was seven years old when my mom and grandmother drove me all the way from Oxford, MS to camp; I was so nervous! As soon as I got to my cabin, the counselors and other girls made me feel right at home. One of my favorite memories at Camp Illahee is the Canoe Formation. It was so cool to be a part of it, even if it meant waking up before the morning bell for practices. Camp Illahee has been such a special place to me for so many years, and I can't wait to be back for another amazing summer!
-Lilly
Lilly during her first summer at Illahee, and a photo from her favorite memory- Canoe Formation!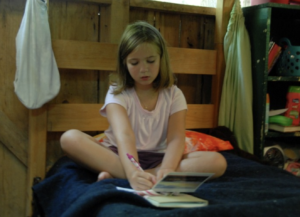 I learned so much at camp! I was able to become a better eater! I tried several foods that I didn't ever explore at home, and I expanded my palette—my parents were extremely impressed when I came home every year. One of my favorite vivid memories was when I first learned how to do a backflip off the Tarzan!! That was super exciting and I was so proud of myself.
-Liza
Liza then, and Liza now! She is excited to be back as a Junior Counselor this summer. Wonder if she can still do a backflip off of the Tarzan?? We'll see!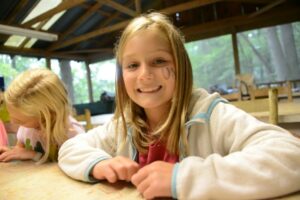 .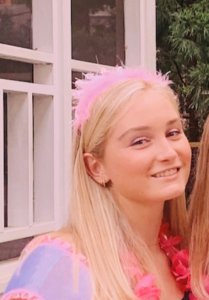 We hope you see this week's challenges as a way to grow outside of your comfort zone! Thanks for reading, Illahee family!
-Gardner