For those of you like me, living in a state where you have endless summer and a couple of "fake-out falls", it may be hard to believe we are almost a week into the start of this leaf-changing season. Here in Columbia, SC we are still cranking the AC and singing praise when the high temperature doesn't go over 80. Despite these hot days, it's officially fall and we figured it's time for an update from the Heavenly World!
 We get this question often, "What do you guys do in the off-season? Do you get bored??" When camp isn't teeming with excited campers and staff, it can be kind of quiet.  However, we haven't had time to be bored since we bid farewell to campers and staff in August. The horses were picked up the day after closing day, and the goats and ducks are back in school at Brevard High.  
 After cleaning up activity areas, gathering lost and found, and launching the 2023 camper application we started answering phone calls and emails. Many of you know it takes a full year to plan the next camp party. It has been exciting to see the new and returning campers sign up.  All two-week sessions are packed with waiting lists. We still have a few spots in the three and four week sessions and a handful in the Junior session.  Email claire@campillahee.com for details! 
 All of us directors have had some post camp vacation adventures.  Laurie believes that for each week of camp, it takes the same number of rest/recovery time to feel "normal" again.This year Laurie, Gordon, Turner, Marie, and my son, Brooks, embarked on a week-long adventure rafting on the Main Salmon River in Idaho.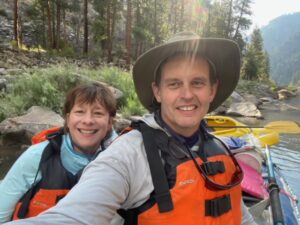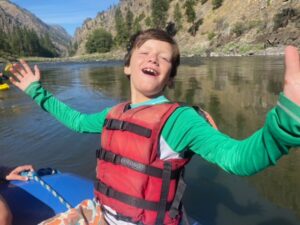 They camped each night on a remote beach and spent the days paddling through chilly rapids, led by three adventure guides. They paddled a total of 82 miles! While this isn't the same type of rest you would get lying in a hammock under a shady palm tree, sipping on an umbrella drink, the crew came back rejuvenated. A week without cell service, showers, and daily amenities was balm for the soul. Like camp!
 Gretchen spent her post-camp time with Ezra, her 15 year old son, prepping for his sophomore year back on the Cross Country course, and getting ready for his upcoming time behind the wheel.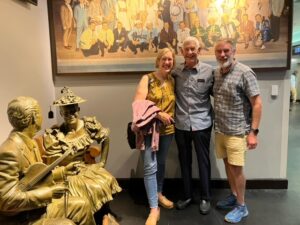 My husband Lucas and I trekked to Maine, where we spent our Honeymoon a little over a year ago. This time celebrating our upcoming new addition to the family- baby boy Jones (coming any day!).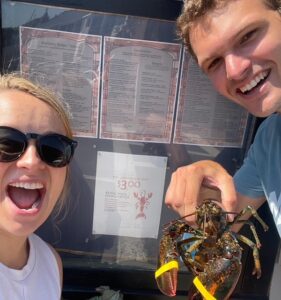 We explored Belfast, Portland, and Camden- enjoying lobster and coastal breezes along the way. Claire traveled to Scotland for a family wedding and spent two weeks exploring sites. Isle of Skye was her favorite.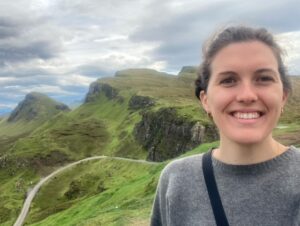 Another off-season highlight was this past weekend's Open House! We hosted over 20 families who came to see camp for the first time. It was exciting greeting these soon-to-be campers who will kick off the next generation of Illahee girls. We'll  have another Open House at camp on November 12th– share with your friends and email gardner@campillahee.com for more information!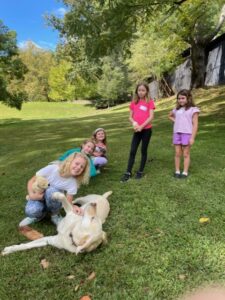 Well this update is getting lengthy so if you've made it to the end, thanks for reading Illahee family! We miss the sounds of summer but are excited for this next season.  Stay tuned for our next monthly update!
 Illahee love,
Gardner