I am sitting at home with my seven year old, Brooks, watching him create play-dough sculptures as I write from my couch. He has begun launching homemade cannonballs through the hall. We are on what seems to be his 100th Virtual Day of the school year. The threat of ice prompted Transylvania County to call school off. *Sigh*. 
I shouldn't complain. He has been going to school in person since October; a blessing! During last spring's quarantine, I quickly realized that homeschooling is not for me. Amidst the frustration, I am grateful for the time we've had together, and for the front row seat I've had in his learning. I love watching him light up as he successfully sounds out new words, and when the excitement of knowing the correct answer can barely keep him in his chair. These are all things I would have missed in a normal school year. 
This time together has brought an increased attachment in Brooks (and probably me too). The fear this year has brought has been felt in his little world as well. While I know this season will pass, I am grateful for the opportunity he has to go to camp this summer. I know that he will regain confidence and build independence in a safe and fun environment, most importantly, away from me. Campers coming to Illahee will experience the same thing! 
A few of our Junior Counselors shared their reflections on growing in independence at camp:
Most importantly, camp taught me to be independent away from my family. Learning how to meet new people and put myself out there are important lessons that I still use today. Camp allowed me to become much more confident and self aware. I grew in my faith and in my willingness to try new things.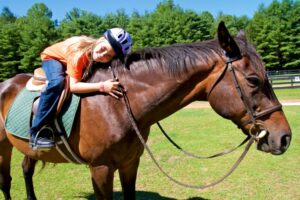 -Emma

I was seven when I first started going to camp. I was so excited but so nervous. At that point I had never really been away from home for multiple nights and the only way to contact my parents was by writing letters. But I soon got a little more comfortable with the help of the other girls and the counselors.The biggest lessons I've taken away from camp are independence and support. Learning to be away from home for long periods of time has greatly helped me with my experience at boarding school. Illahee prepared me for  feeling okay about being away from home for semesters at a time.
-Charlotte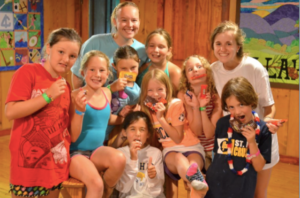 I think the biggest things I have learned over the years at camp is independence. I started coming to camp when I was six years old for two weeks, but then I quickly switched to the four week session.  When I got home I enjoyed being on my own and never felt like I needed to stick to my parent's side.  -Parker